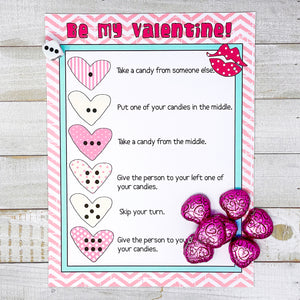 This is a fun way to spend more time with those special Valentines of yours! With this dice game you'll be taking candy, giving candy and overall causing lots of anxiety for your kids... 
This "Be My Valentine" Valentine's game download includes:
Printable game
Instructions
Download print and steal some candy!