Welcome to Parties and Playtime!
The place where you become a superparent and your kids get spoiled with lots of fun and love! Every moment matters when it comes to family and our products are all about making memories and creating traditions.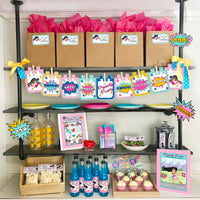 LET'S GET THIS PARTY STARTED!
Are you ready for all your upcoming birthdays?! Go from book to party and take your kids on a super adventure with a fun superhero story and treasure hunt to boot! Choose our "Princess Power" or "Thor" Party-in-a-Book and get started!
Buy Now!
LET'S BUILD A FORT!
Our collection of playhouse patterns make the perfect project for you and the perfect play-space for your kids. Create a world of imagination and play with these custom interactive playhouses. Try out this "Sweet Shop" playhouse or choose from one of our 12 other different (and amazing) options and get started today!
Buy now!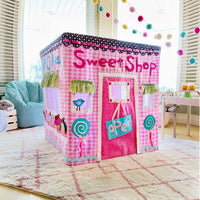 NEW NAME, NEW LOOK, SAME AMAZING PRODUCTS!